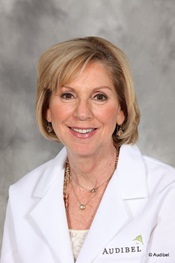 Carol Ferber, R.N., B.S.N.
Licensed Hearing Instrument Specialist
Carol Ferber has been serving in the hearing care industry for over 35 years. From Vineland, NJ, she attended Temple University in Philadelphia.
"We pride ourselves in providing personalized, comprehensive care to each and every patient. The patient's journey is unique and we understand how individualized each patient's needs are."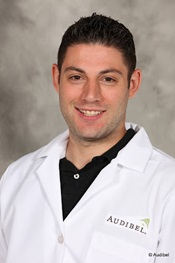 Michael Ferber
Hearing Instrument Specialist
Michael Ferber has been serving in the hearing care industry for 10 years. From New City, NY, he attended the College of New Jersey. He is a member of IHS and Hearing Healthcare Alliance of New York.
"When a patient has an 'ah-ha' moment, it is worth all of the hard work!"
Patient Reviews
Micheal is fantastic. Great, no very great service. Follow up is excellent. Great prices. I come from Tarrytown. Worth the trip!
Thomas OMalley, on Google
Outstanding service! Showed REAL care for me individually. Took the time to get to know my needs and desires. Then made suggestions/recommendations based on that to get me the BEST hearing aids to fit my needs. And did so at a less expensive option than the one I came in...
Terrance Burke, on Google
Finally someone that cares about patients that need help. After calling several places for help, this was the only one that explained everything over the phone and immediately gave me an appointment. Great people, excellent service, very helpful and friendly. I will definitely recommend them! It was a pleasure to...
MERY NATHAN, on Google
Hearing Solutions is a family owned business that offers unique caring personal service. Michael Ferber provides incredible support, advice as well as complete availability to his clients! He is quite knowledgeable as well as clear and informative in terms of technical advice when using one's hearing aids. Prices are very...
Sandra Zimmerman, on Google
My parents have been depending on Michael and carol at Hearing Solutions for many years. They truly go above and beyond when addressing their hearing problems . We often have to call when my mom or dad has a broken aid usually caused by rough handling. Even the smallest thing...
anne dandrea, on Google